NY LS3 240Z Gets it Done With ZPS!
"One of the easiest parts of my project was installing your electric power steering system. It went as advertised and just as simple as you stated in your directions. My wife really appreciates the power steering. Thanks for making a product that was as easy as you you stated in the directions."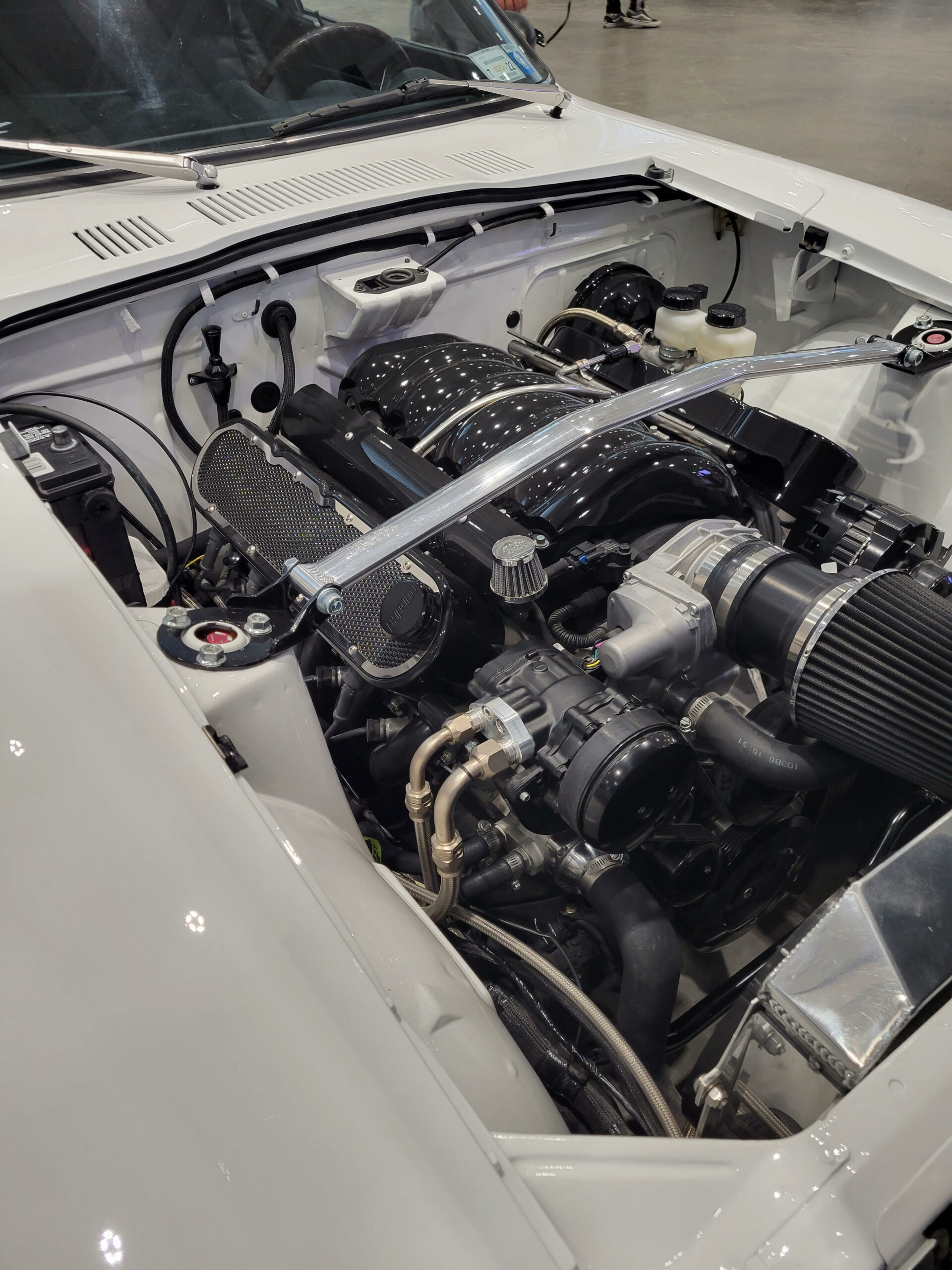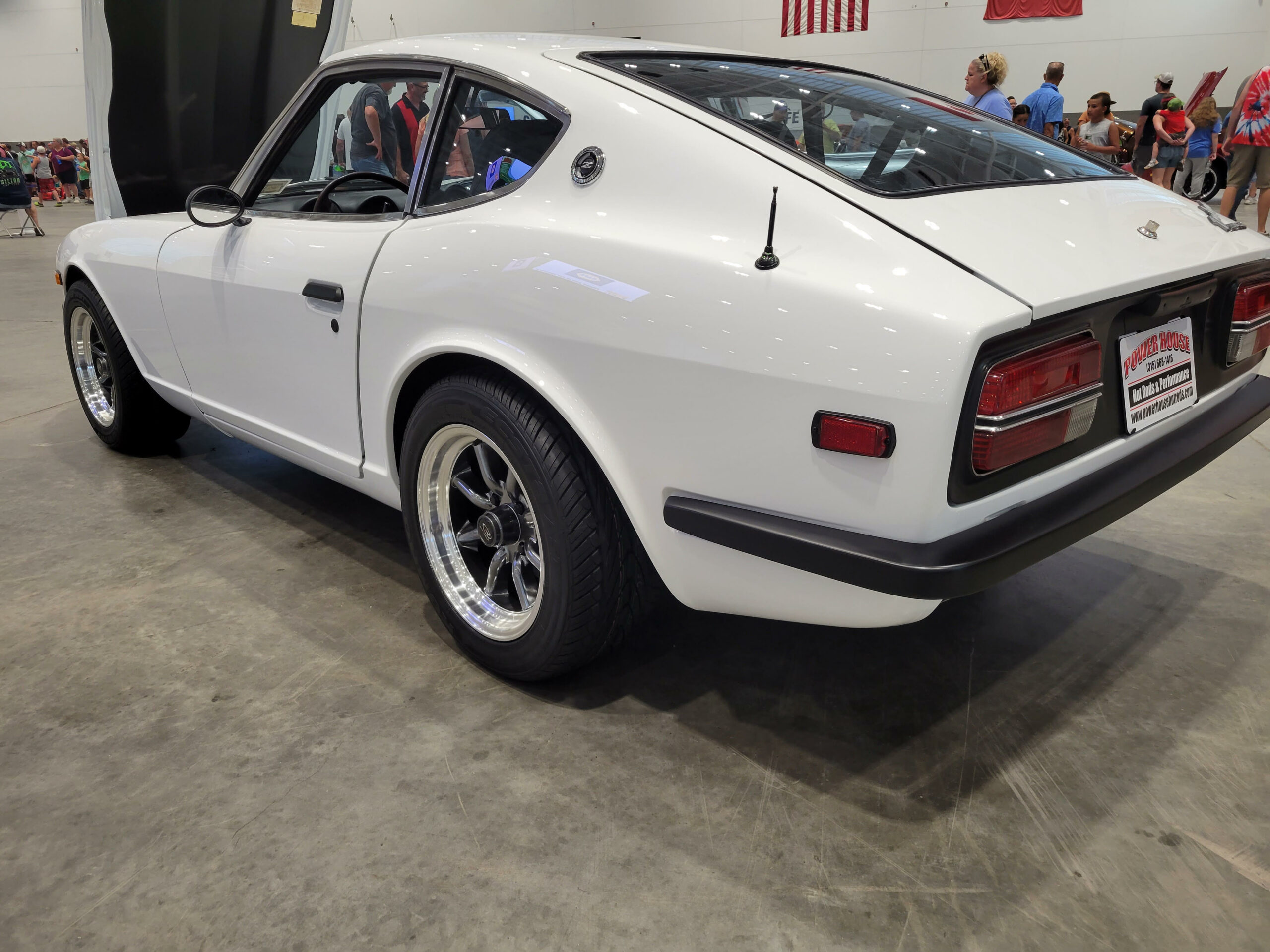 Randy R.
NY
---
"Oh MY Gaad! Greg, I didn't really believe you … Its insane! A certain 1973 rusty ol' piece of shit Datsun will be on the Pole Position of the 2016 West Coast Championship in a short spell."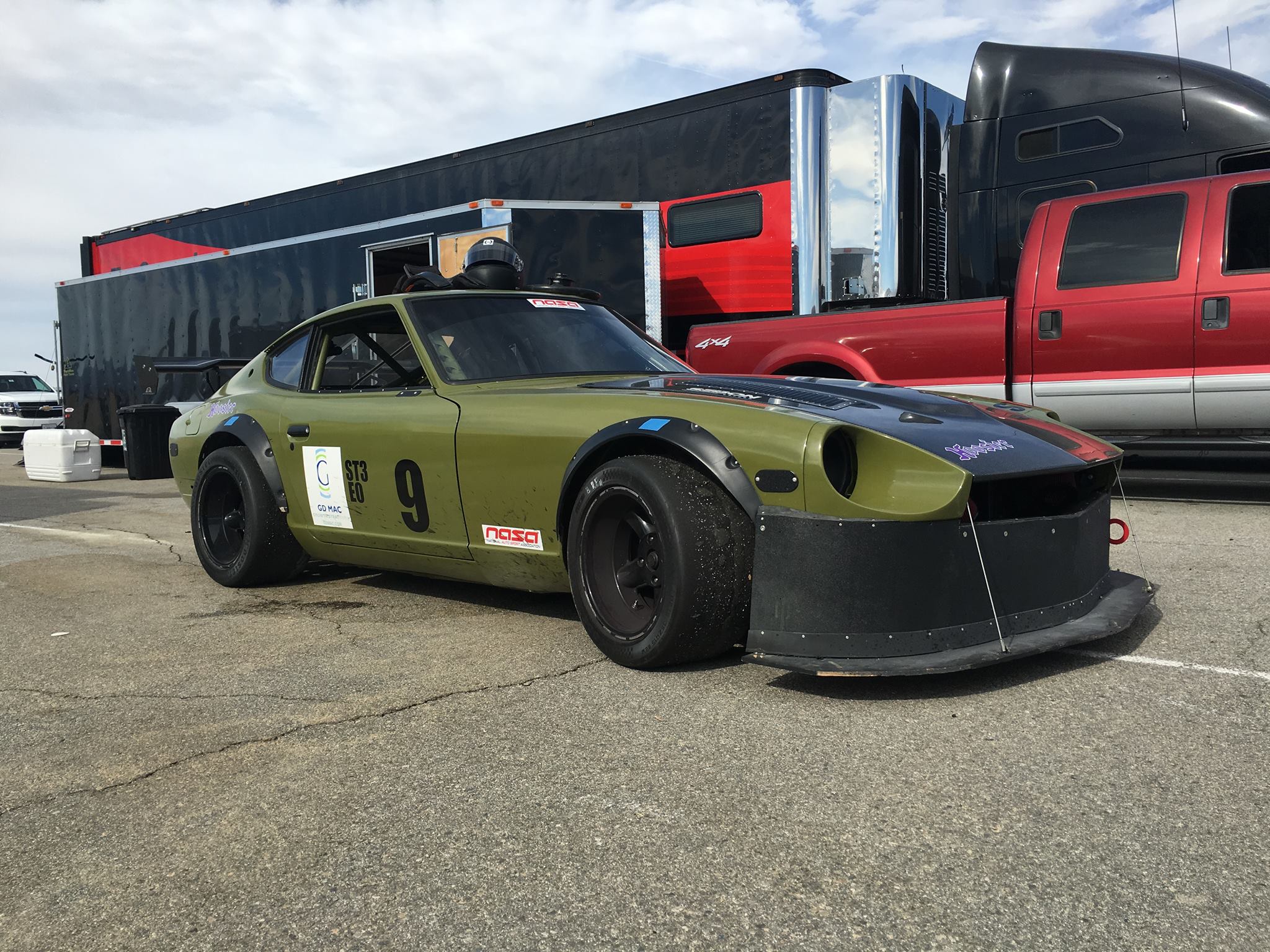 Tom Johnson
1973 Datsun 240Z
Phoenix, Arizona
---
Looks like $10 million bucks – Ferrari GTO replica gets power steering!
"Hi Greg,
I got the power steering installed, and I am absolutely delighted with it. Drove the car quite a bit Sunday and it has totally transformed the drivability of the car, particularly at low speeds, it makes parking and maneuvering a breeze. I'm very impressed with the steering feel at highway and backroad speeds too. Bottom line is, I am thrilled with the final results!"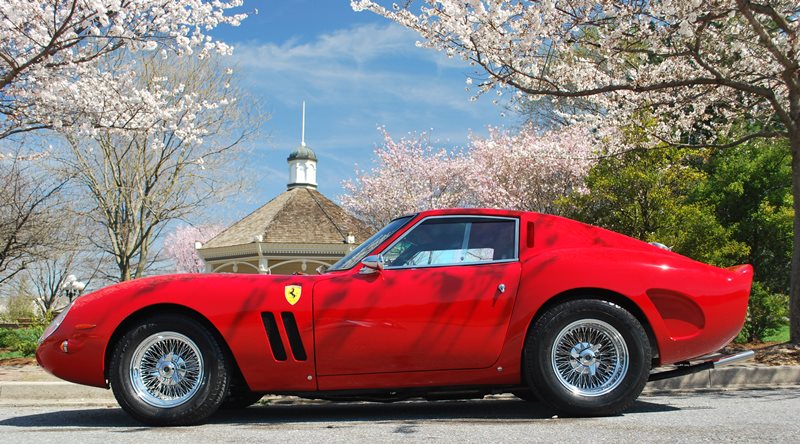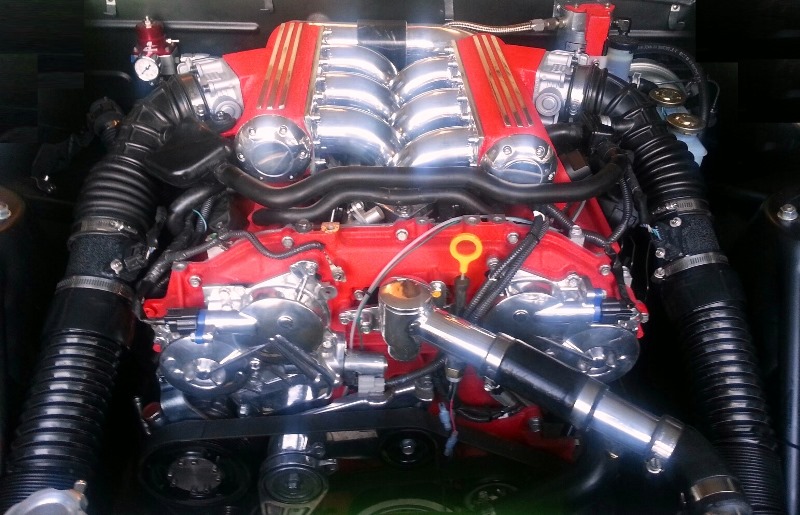 Russ Brown
1962 Ferrari 250 GTO replica
Frederick, MD
Complete Game Changer!
"Wow… Talk about changing the way a car feels and drives. I finally got around to putting in the power steering from Z Power Steering that I ordered from Greg at ZPS a year or so ago after breaking my Z at nearly every Pro Autocross that I went to during the 2017 season (practice starts mostly). I ordered a bunch of upgrades that were to fix the things that I was breaking (diff output shafts mostly) but at the same time I was tired of muscling around those 295x18s up front. I got the upgrade and it sat in a box for a year as I was running a different car for the 2018 season and just did not want to look at the Z which was just waiting to break another output shaft. Well when I finally went and put it on in June/July of this year, I had a problem with a fitting not being right Greg sent me a nice new part out post haste. I then finally got it finished and installed. All I can say is that if you have been holding out on this upgrade DON'T hold out any longer. The kit itself is very well thought out and engineered. The install is very straight forward, the wiring could not be any simpler (Just take photos of your switch wiring before disconnecting it when you pull the old steering column unlike me). We finally put it back down on the ground after chasing a few other upgrades and man…
I can now turn the steering wheel with 2 fingers instead of both arms and upper body. I can't wait to get it out to an autocross and find out how it feels on course. I can't thank Greg enough for being patient with me when the parts were wrong over a year after I ordered the kit and being responsive on the weekend on troubleshooting the problem."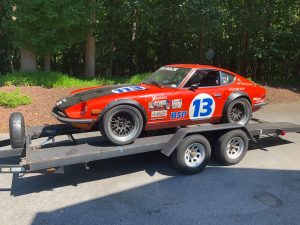 Kirk Boston
1973 240Z
Severn, MD
Driving impressions from a seasoned S30 autocrosser:
"Hey guys – Just wanted to let you know how much I love my new steering setup. I had a race this weekend, and what a huge difference… just amazing. I learned real quick to use a light, easy hand, rather than the more aggressive approach like I used to. The track had some tight stuff that I was able to zip right through, and picked up some time. Didn't have to wrestle the wheel at all – it's phenomenal… I love it!"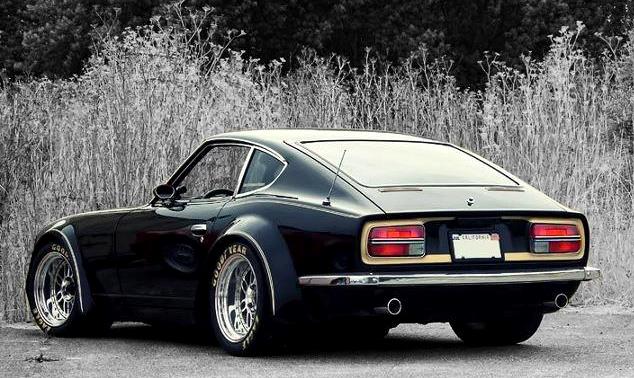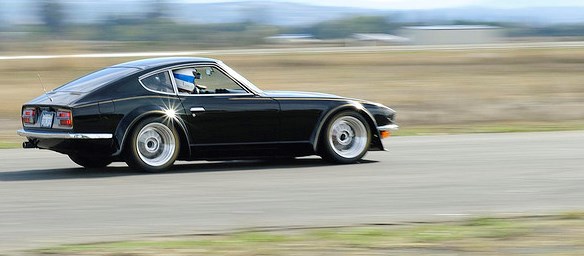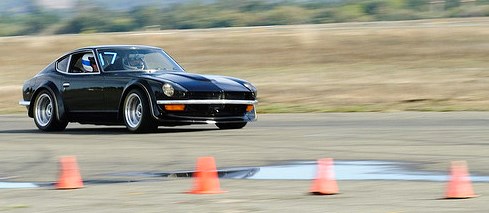 Jim Winston
GTB-R #17 1971 Datsun 240Z
Empire Sports Car Association
SCCA Redwood Region
Photos courtesy WentzelPhoto.com
---
"Thanks Greg – I got it all up and running shortly after emailing you, and wow!! What a difference it makes! The car doesn't lose any feel at all but is much more drivable and parks like a dream!! Shame the UK weather stops me getting her out more!"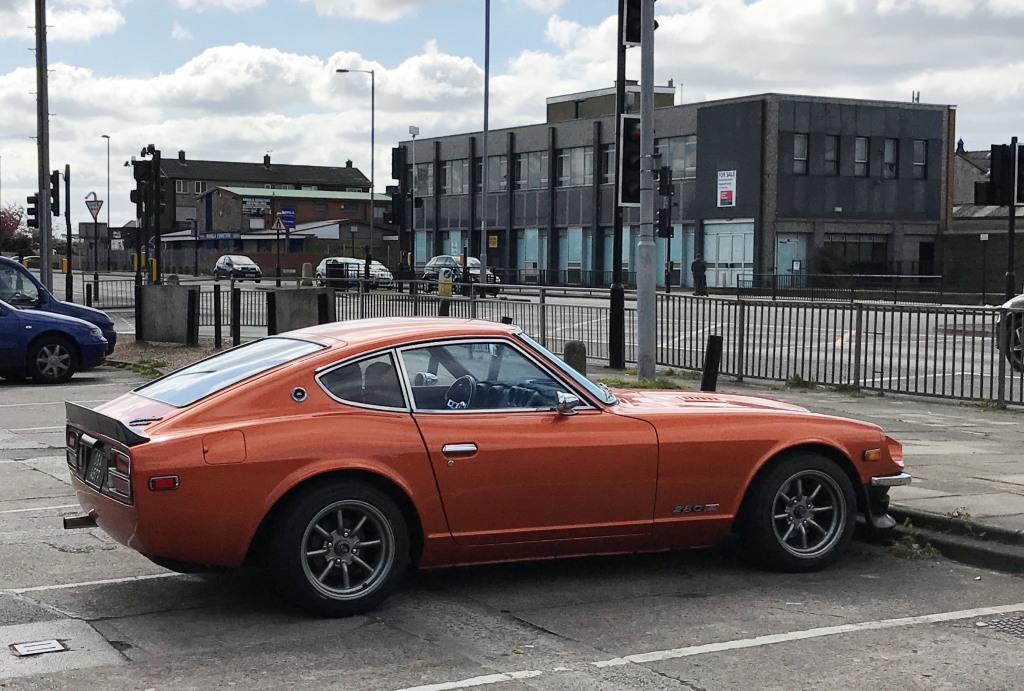 -JF,
1978 Datsun 280Z LHD
Bradford, England
---
"Hey Greg, Just one word. WOW! Ran my first autocross with the new power steering. Very pleased with the performance. The car is much more drivable. Installation went without a problem, very easy. Thanks for the great product."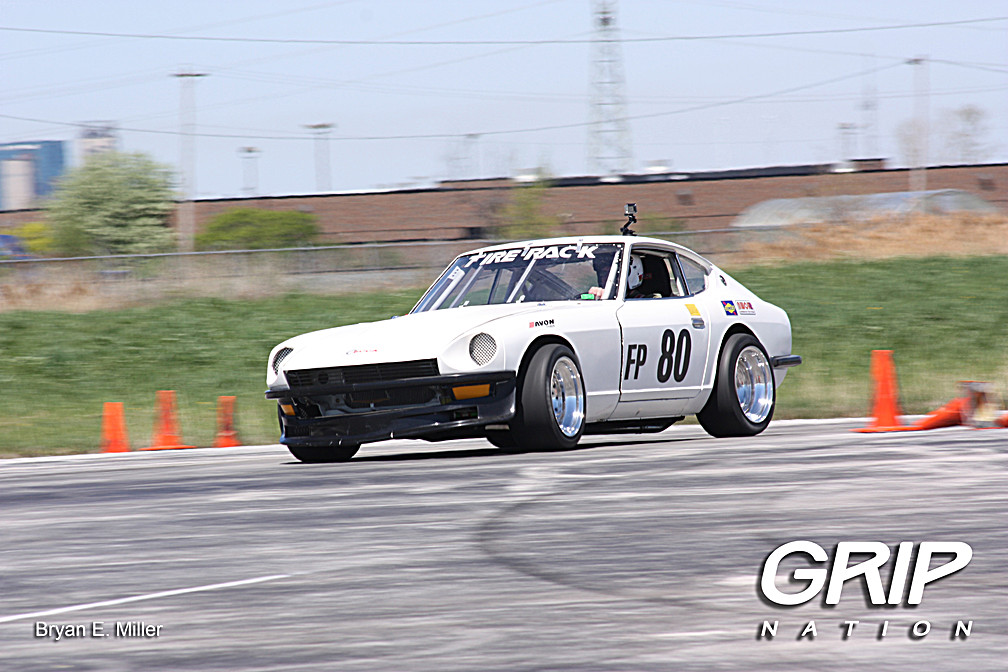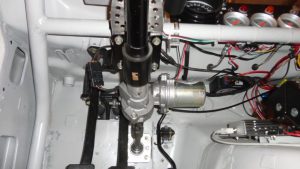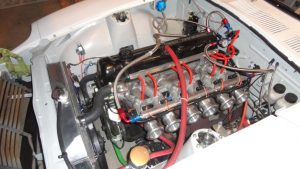 -LK
1973 240Z, SCCA F Prepared Class
Pemberville, OH
---
"Well worth it. Such a pleasure to drive now, even with bad back and elbow. GREAT PRODUCT AND COMPANY!!! THANKS!!!!"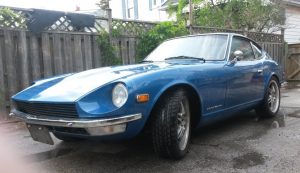 -JA
1973 240Z
Brampton CA
---
"Greg,
I love the power steering. Most of my trips are 300 miles one way and it is really nice to control the steering with fingers and to turn the wheel with my palm. It's also much easier to keep the car controlled on bumps and in turning because neither affects the steering. I use to have to hold the wheel tight to keep it in line. It's so easy to control now I don't notice I have it. I was at a Z event and someone saw me turning the wheel with my palm and thought my car couldn't be a 45 year old Z."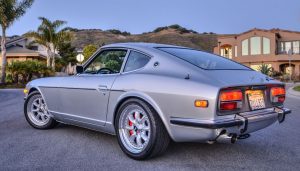 -MD
1972 240Z
Hayward CA
---
I can't thank you enough Greg. I dreaded the steering before this. Now I'm in love with my Z again.  Thank you."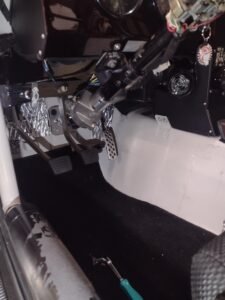 -CP
1974 260Z
Tacoma WA
---
More Z Power Steering Testimonials – Thanks to all our awesome customers worldwide!
"Just thought I'd check in and give you an update on your power steering kit. Nearly four years now of hammering on the track and it's still working perfectly! I couldn't imagine going back to driving the car without it, total game changer." 
-DM, Tucson AZ
---
"I just took my '76 280Z on a test drive with your electric power steering installed. Your product performed flawlessly. Being a 280Z, which as you know has some heft, I always wrestled with it when cornering at lower speeds in a tight fast turn. I could not objectively tell how well it performs or how well it is balanced until this day. I am very pleased. As an aside I have owned two 1976 year automobiles that were rear wheel drive, and they both exhibited mild front wheel shimmy at certain critical speeds…your unit obliterated this issue…the steering wheel is rock steady at all speeds now! My driving enjoyment factor just went way up." 
-DB, Wilmington DE 
---
"The p/s is now installed and working correctly, we have driven it for about 500km on some winding roads and found the driving much less tiring." 
-DP, Queensland, AU
---
"Electric assist power steering? I'll be installing this on the 570YZ shortly. The unit mounts under the dash, not in the engine bay; also includes a variable-assist knob. This makes so much more sense than trying to source, install, and adapt the LS power steering and rack." 
-JW, Scottsdale AZ
---
"I just got your electric power steering system installed in my V-8 240Z. I really can't believe the difference it made. Being able to adjust the amount of power assist is truly amazing. No more wrestling with the wheel in parking lots. The installation went just as you stated it would. I didn't have anybody to help, and was still able to get it completely installed in an afternoon. The wiring is extremely easy and the high parts quality is obvious. Please use me as a referral as being an extremely satisfied customer. I would also be happy to be contacted by potential customers to give hands-on feedback as to how easy the system is to install and operate, and what a positive performance benefit is achieved by its use." 
-MA, Phoenix AZ
---
"Hi Greg, great product – just got it back from my mech. Love it. Would recommend it. Talked to your machinist, good guy, very helpful!!!" 
-GP, Port Charlotte FL
---
"I had to comment on the power steering. This seriously is a game changer. Just want to let you know everything worked out great." 
-RYP, Oakland CA

---
"Hey Greg just wanted to follow up! I've been using the kit for about two weeks now and it's made a huge improvement to driving around and even gave more clearance to the engine bay for LS headers."
-KB, Buford GA
---
"Greg, thank you so much for doing this!  You saved my Z!   I was throwing the steering belt all of the time – which cut short backroad drives."
-TB, Fullerton, CA 
---