Well, almost a year to the day after we released our power steering setup for the Datsun Z, we've completed an equally-awesome power assist kit for the Datsun 510!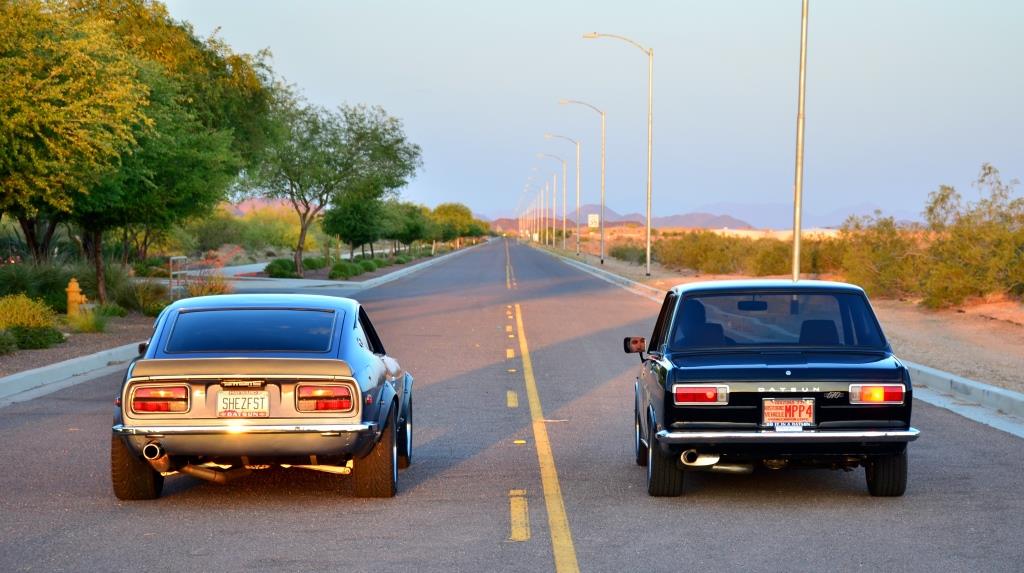 Same great quality, same precise machining, and best of all, it's a simple installation that you can do in your garage in about 3-4 hours. We're well aware that the 510 does not have the same issues with heavy steering as the S30-chassis Z car, but we designed and built a system for one of our customers who has two surgically-repaired shoulders, and he's able to drive his beloved Dime again.
All features of our popular Z power steering kit are retained, and the only difference is that we'll need your steering column (or a spare column) to build your kit (until we obtain a stockpile of good column cores).
Pricing is the same as the Z kit at $1550 ($50 refundable column core charge), and we're running about 3 weeks from order to delivery.
Thanks for all of your support of Zpowersteering.com, and we're looking forward to seeing you at the next Datsun event!
-Greg